Let me start with an apology. You will recall that after our AGM earlier this year, we had not filled all of the Committee positions, and in particular we were looking for someone to take on the role of Women's Interests. Some weeks ago now, Amy Currie agreed to take on the role, but with lots coming up in the blog each week, I kept delaying in search of clear air… and ending up forgetting to make the announcement. Sorry!
Welcome to the team Amy!
Let me introduce Amy. As you may have guessed from the photos above, not only has Amy been focussing her efforts on gravel recently, but she produced quite the result at SEVEN this year — 3rd place in her age group, 40th female and qualification for the UCI Gravel World Championships! Amy also finds a plenty of time to ride a shiny new road bike. When not riding, Amy works as a Business Analyst in local government.
I would also take the opportunity to welcome the Women's Interests Subcommittee for 2022:
Michelle Bonner
Mandy Coles
Belinda Evans
Meegan Fyfield
Anita Young
SPR is what it is as a result of our volunteers and their contributions. Thank you.
The Tour de France is arguably the most famous epic road race so come along to celebrate the event in style at Chez Pierre Nedlands on Tuesday 5 July.
This event has always been an excellent night, with Chez Pierre always putting on amazing food. It is after all something for which the French are renowned.
We still have tickets available, so if you are interested take a look. Get your tickets here.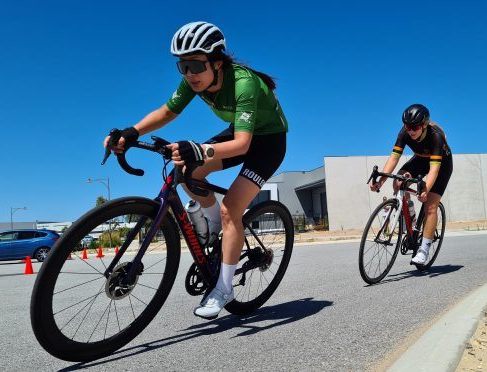 Racing this weekend – If you want to race, or get in on the action watching others race, read on.
1. PDCC Winter Road Racing Series #3 – Doghill
2. WCMCC Herne Hill Graded Scratch Road Race
From the Ride Coordinator — Well done to those that took to the roads last weekend — I was reminded a few times that "it's only water!" It looks like SPR's Zwift rides had a couple more takers than the real ones last Saturday.
For those interested, we'll carry on with Zwift club rides when the weather isn't great and post links here. You'll need to join the SPR Zwift Club to do the rides; follow the link  here.
Remember to do some basic maintenance after wet weather riding – check your tyres and braking surfaces, clean & lube your drive train and enjoy the good riding weather this weekend!
Saturday 25th June
Sunday 26th June
Monday 27th June
Tuesday 28th June
Wednesday 29th June
Thursday 30th June
Friday 1st July