The Tour de France is arguably the most famous epic road race so come along to celebrate the event in style at Chez Pierre Nedlands on Tuesday 5 July.
This event has always been an excellent night, with Chez Pierre always putting on amazing food. It is after all something for which the French are renowned.
Tickets are (extremely) limited so don't wait.
Get your tickets here.
Last week we launched the club's participation in the Tour of Margaret River for 2022, and called for Expressions of Interest from riders and/or volunteers who are considering joining an SPR team for this year's event.
The event runs in November so there is plenty of time for preparation, and SPR has lots of support for riders, no matter what your goals.
We would like to receive responses no later than Sunday 19 June (this weekend) to help our planning.
You can read our mail-out here, and follow the link to Expression of Interest form from there.
Get involved! If you are interested, please respond.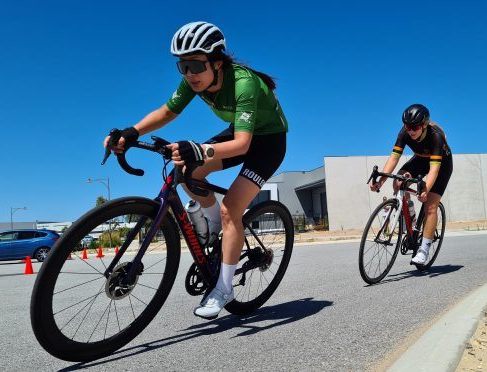 Racing this weekend – If you want to race, or get in on the action watching others race, read on.
1. [CANCELLED] WCMCC Mt Helena Graded Scratch Road Race
From the Ride Coordinator — Another wet weekend most likely. That means fewer riders, fewer ride leaders, and mixed groups with a wider range of capabilities than normal within the group. On the plus side, it's an opportunity to meet and ride with new people – all with a common belief that there is no such thing as bad weather, just inappropriate apparel. For those that will be Zwifting on Saturday – watch this space in coming weeks. SPR are expanding into Zwift setting up clubs and rides. Early days yet, but already SPR Chicks have made good progress.
Roadworks update: From today access to Mercantile Lane from Mounts Bay Rd will be restricted due to construction work. It affects the end of the ride on Saturday, but we've had this problem before – use Mill St or William St instead – as guided by ride leaders.
Saturday 18th June
Sunday 19th June
Monday 20th June
Tuesday 21st June
Wednesday 22nd June
Thursday 23rd June
Friday 24th June