Most of you won't need reminding, but just in case you had not noticed — today is Stage 12 of the Tour de France.
Not much to add really, except to say that I love the mountain stages (not that I can climb) and tonight's finish on Alpe d'Huez is one of my favourites.
What you may not have been aware of is that Perth's own Zac Williams is there.
Check out Zac's Instagram page z_w_photography.
SPR Tour of Margaret River 2022 — For everyone who has submitted and EOI for TOMR 2022 or otherwise been in touch with Steve, the teams have been announced, and you will have received an email with details about payment, accommodation, and importantly your team.
Key takeaways for now: First payment due tomorrow. Kings Park training sessions starting next Tuesday. You should also have received an invite to the SPR Team App, which we use to coordinate communications and changes over the next few months leading up to the Tour — make sure you've signed up, and get in touch if you have any problems.
Ride Leader Program 2022 Edition — Please see our blog post from yesterday announcing our call for Expressions of Interest for the 2022 edition of our Ride Leaders course.
Have a read, and consider if you might be up for contributing to to the safe running of SPR group rides.
The blog post has lots of information about the program, its goals and the training you will receive. But if you have any questions, please do get in touch with Greg Jones via development@southperthrouleurs.com.au.
Call for Sponsors — SPR Tour of Margaret River 2020. The Tour of Margaret River three day cycling event has been a key success of the South Perth Rouleurs through the Clubs commitment to providing a well organised, safe and social ride experience. The hard work and dedication of each and every cyclist in the months leading up to the event and its race volunteers ensure a quality experience for all.
In 2022 though, inclusiveness has been taken to a whole new level with the number of six-member teams increasing from nine in 2021 up to 15 teams, including an additional women's team and introducing two mixed teams.
However it is through the support of our sponsors that the Club can increase the number of teams participating and the sense of comrade that is achieved through the inclusion and support of our community to take this beyond a
cycling event.
If this is you or your business we would love to hear from you via this Expression of Interest.
https://forms.gle/wpn6DyfikqvCmW7P8
We will provide preference to any club members who would like to sponsor, but also consider sharing this opportunity with any businesses that you know of that might be interested.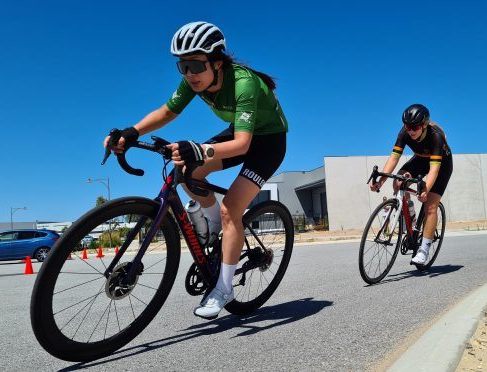 Racing this weekend – If you want to race, or get in on the action watching others race, read on.
2. WCMCC Chidlow B Graded Scratch Road Race
From the Ride Coordinator — No post from Mark this week. Apparently Mark has some mountains to climb.
Saturday 16th July
Sunday 17th July
Monday 18th July
Tuesday 19th July
Wednesday 20th July
Thursday 21st July
Friday 22nd July